IPD's first nanoparticle vaccine




Researchers in the King lab, an affiliate of the Institute for Protein Design, published a report in Cell describing a computer-designed nanoparticle vaccine targeting respiratory syncytial virus (RSV). Although Rosetta@home was not directly used for this study, Rosetta@home volunteers provided computing for related research and development.

From IPD news:

Millions of children will visit hospitals this year, sickened by RSV. Infection is usually mild, causing only fevers, runny noses and frightened parents. But, in severe cases, barking coughs and painful wheezing can indicate serious respiratory complications, including bronchiolitis and pneumonia.

RSV is the primary cause of pneumonia in children under one and is therefore the leading cause of infant mortality worldwide after malaria. Although virtually every child on Earth will get RSV before the age of three, an estimated 99 percent of RSV deaths occur in developing countries. Despite substantial effort, there is not yet a safe and effective vaccine.

Today, an international team of scientists co-led by researchers at the IPD report in Cell a first-of-its-kind vaccine candidate for RSV. It elicits broadly neutralizing antibodies against respiratory syncytial virus in mice and monkeys, paving the way for human clinical trials.

8 Mar 2019, 18:51:56 UTC · Discuss

---
Another publication in Nature describing the first de novo designed proteins with anti-cancer activity




A report was published in Nature last week describing the first de novo designed proteins with anti-cancer activity.

These compact molecules were designed to stimulate the same receptors as IL-2, a powerful immunotherapeutic drug, while avoiding unwanted off-target receptor interactions. We believe this is just the first of many computer-generated cancer drugs with enhanced specificity and potency.

R@h participants provided computing for forward folding experiments used in this study which helped validate designs. We'd like to congratulate and thank all R@h volunteers who contributed to this work! Thank you!

Read the full article here: https://www.nature.com/articles/s41586-018-0830-7 (PDF)

14 Jan 2019, 22:58:59 UTC · Discuss

---
Nature article on IPD work voted '2018 Reader's Choice'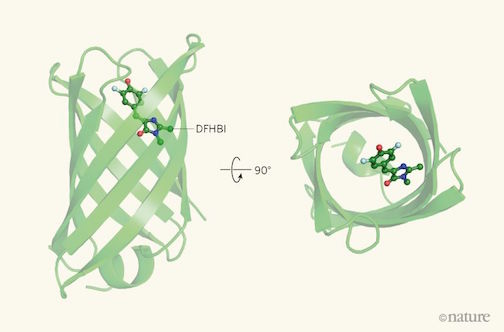 Readers of Nature's News & Views selected an article about our work as their 2018 Reader's Choice!

The article, written by Roberto Chica of University of Ottawa, does a fantastic job detailing our recent publication on de novo fluorescence-activating proteins — and the challenges of de novo protein design more generally.

4 Jan 2019, 1:06:51 UTC · Discuss

---
New publication in Nature: programmable heterodimers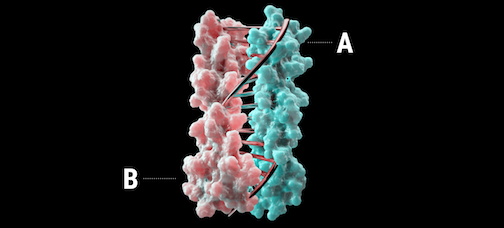 A new report was recently published in Nature describing the design of proteins that mimic DNA.

Using computational design, heterodimeric proteins that form double helices with hydrogen-bond mediated specificity were created. When a pool of these new protein zippers gets melted and then allowed to refold, only the proper pairings form. They are all-against-all orthogonal. With these new tools in hand, it may be possible to construct large protein-based machines that self-assemble in predictable ways.

Read the full article here: https://www.nature.com/articles/s41586-018-0802-y (PDF)

We'd like to thank all Rosetta@home volunteers who contributed computing resources used in this work. Thank you!

4 Jan 2019, 0:57:58 UTC · Discuss

---
De novo design of self-assembling helical protein filaments

Another de novo design publication was released today describing the design of micron scale self-assembling helical filaments based on previously designed repeat proteins for which R@h participants contributed computing towards. Although R@h was not directly used for this study, R@h participants provided computing for related research. Thank you all for your continued contributions.

Read more here in Science.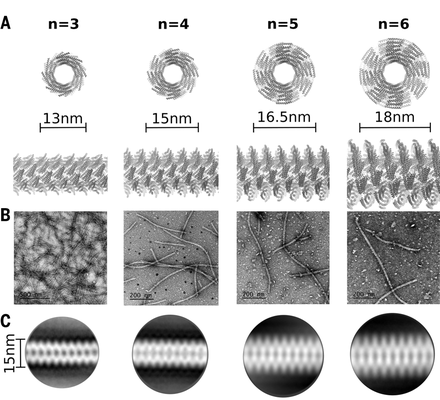 9 Nov 2018, 19:40:30 UTC · Discuss

---
... more
News is available as an
RSS feed