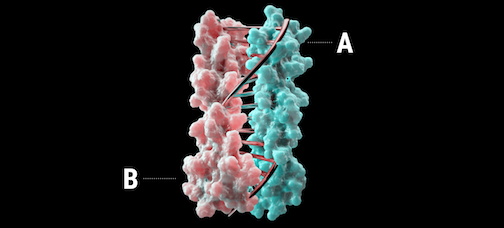 A new report was recently published in Nature describing the design of proteins that mimic DNA.
Using computational design, heterodimeric proteins that form double helices with hydrogen-bond mediated specificity were created. When a pool of these new protein zippers gets melted and then allowed to refold, only the proper pairings form. They are all-against-all orthogonal. With these new tools in hand, it may be possible to construct large protein-based machines that self-assemble in predictable ways.
Read the full article here:
https://www.nature.com/articles/s41586-018-0802-y
(
PDF
)
We'd like to thank all Rosetta@home volunteers who contributed computing resources used in this work. Thank you!
---